ZNAR
MAKE YOUR FERTILIZER WORK HARDER
BIGGER YIELDS
ZNAR INCREASED THE NUMBER OF FRUITS IN AKYRA TOMATOES AND FRUIT WEIGHT IN SIR ELYAN TOMATOES
BETTER PLANTS
ZNAR INCREASED BRIX, SUGAR, AND NITROGEN CONENTRATION
MORE MONEY
ZNAR INCREASED BRIX, SUGAR, AND NITROGEN CONENTRATION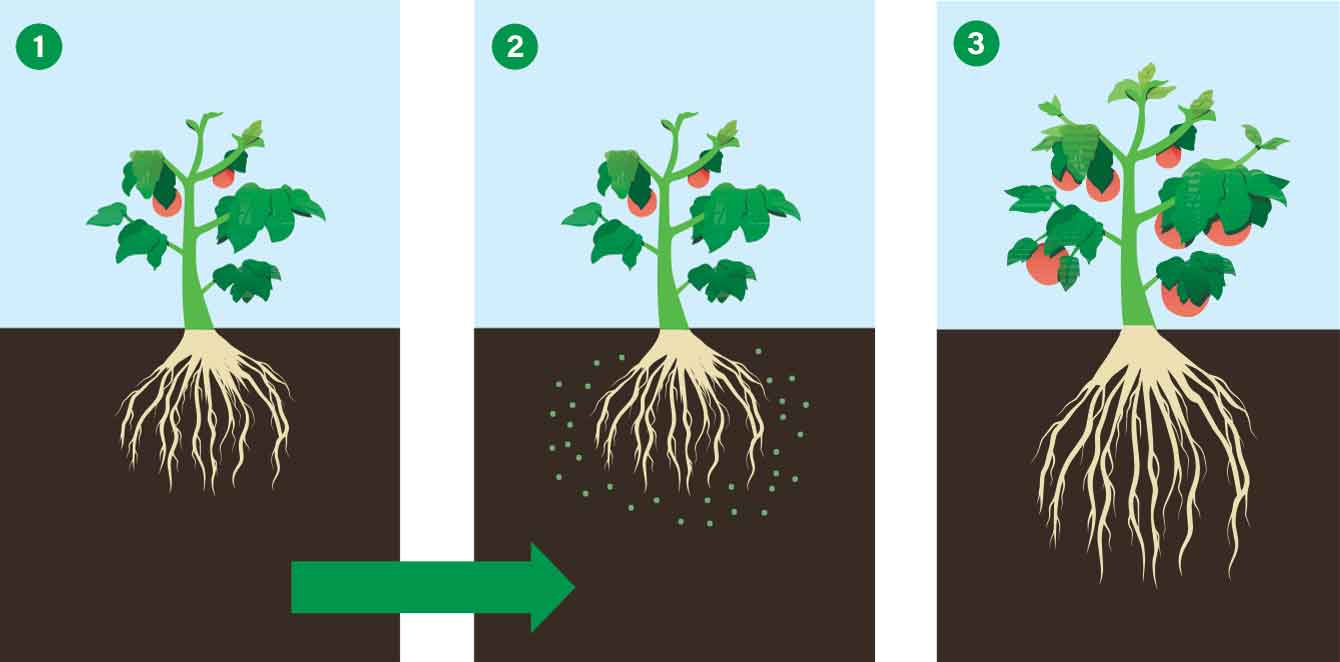 ZNAR APPLIED VIA GRANULAR FERTILIZER CARRIER IS ACTIVATED BY WATER. THIS INITIATES THE ENZYMATIC AND METABOLIC PATHWAYS TO STIMULATE ROOT RESPONSE AND ILICIT THE NUTRIENT ACQUISITION.
ZNAR COATED FERTILIZERS PRODUCED PLANTS WITH HIGHER NUTRIENT DENSITIES IN LEAF TISSUES.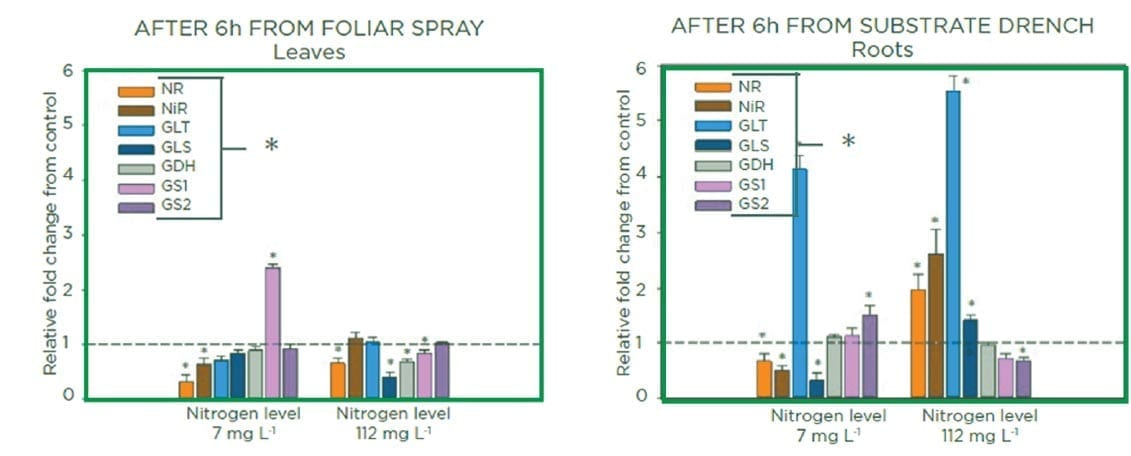 *The plant's genes that are related to N utilization, transport, and mobilization
Gene expression of nitrate reductace (NR) nitrate reductase (NiR), ferredoxin-glutamate synthases (GLT), NADH-dependent glutamate synthases (GLS), glutamate dehydrogenase (GDH), and glutamine synthetase isozymes [cytosolic (GS1), and plastidic (GS2)] in leaves and roots of tomato plants grown under low and high nitrogen supply after 6h treatment with proprietary ZNAR technology. These values are reported as relative fold change from control, which was normalized to 1; values 1 represent up-regulation and <1 down regulation. Vertical bars indicate standard error of means; *P < .05 compared with control.
Sesitil et al. 2018, Frontiers in Plant Science
ZNAR is our proprietary solution to getting your plants growing - regardless of particle size distribution.
ZNAR contains proprietary technology that increases nutrient use efficiency in a unique way. While many products focus on treating the nitrogen (N), this exclusive technology treats all inputs.
ZNAR effects the plant by regulating key enzymes involved in N assimilation and interfering with hormone-like activity to increase N metabolism.
ZNAR is a combination of wetting agents, micronutrients, and peptides formulated to specifically stimulate root development for the purpose of assimilating nitrogen.
ZNAR does not take the place of a nitrogen stabilizer, but can be used with it.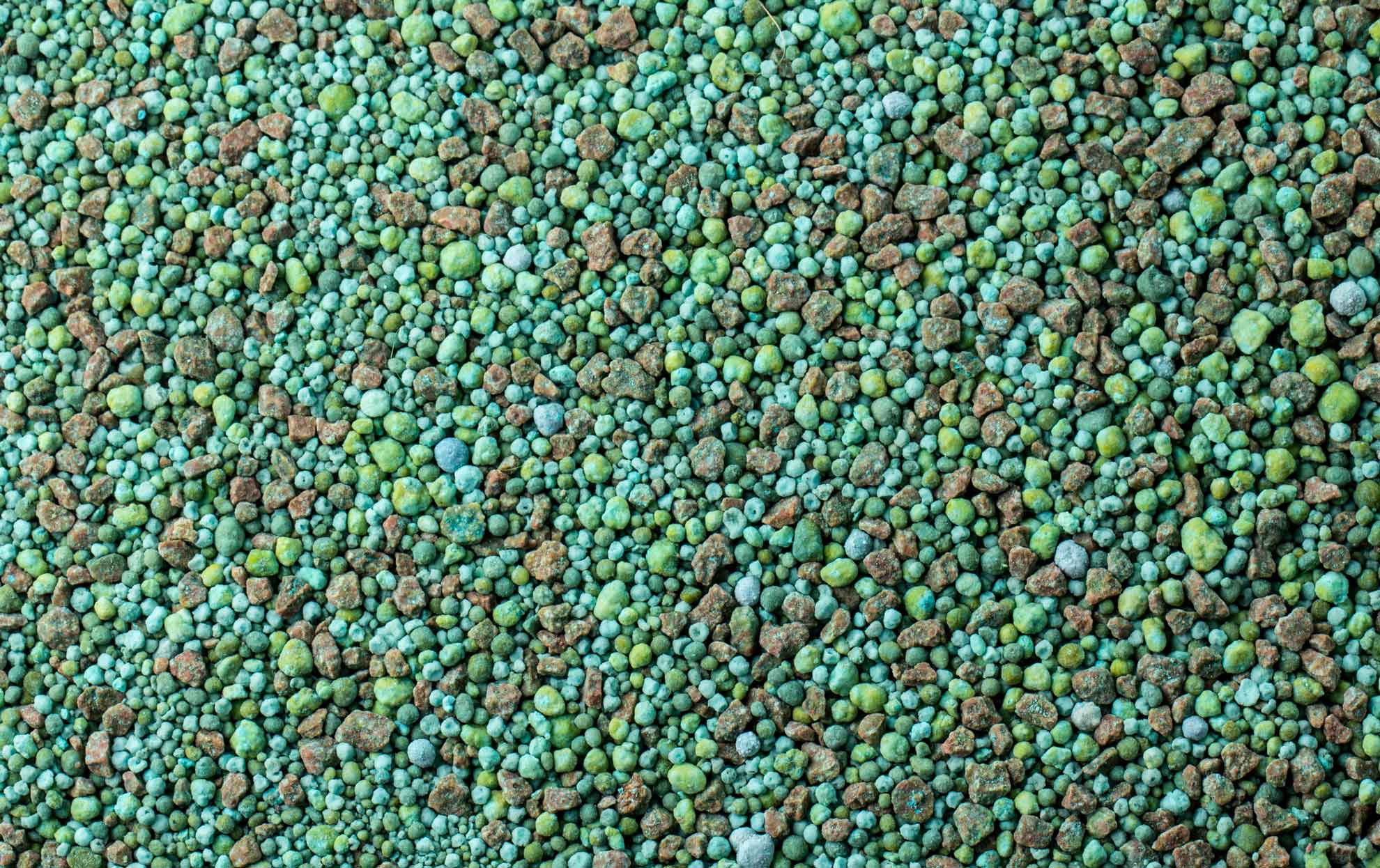 WHAT IS AGENTI?
AGENTI is a RENOVO nitrogen stabilizer offering both urease and denitrification inhibition as well as volatilization.
AGENTI contains proprietary penetration technology to distribute evenly throughout the urea prill.
AGENTI protects against nitrogen loss regardless of soil pH, soil saturation, and temperature.
AGENTI can be added to UAN (Urea Ammonium Nitrate) to create a homogeneous liquid solution.
AGENTI contains a high rate of NBPT (30%) + DCD (15%) for lower use rates.
AGENTI assures more nitrogen is available when your plants need it. Put your nitrogen to work.
UREA RATE 2 LITERS PER TON
UAN RATE 1 LITER PER TON